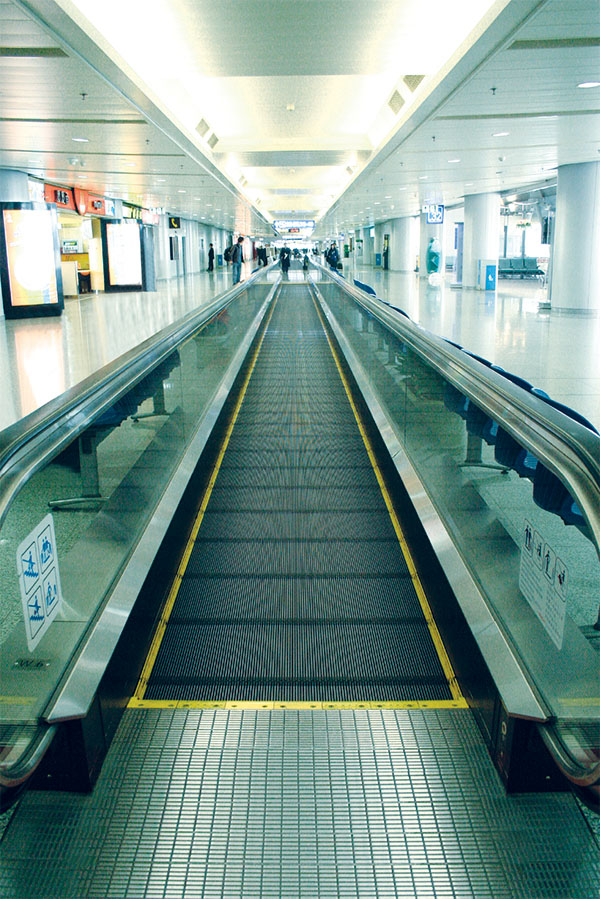 has a meteoric rise with very bright future prospects.
SHERATON escalator and auto-walk series apply the novel materials and the latest advanced technology. It powerfully masters the space aesthetics. SHERATON escalator and auto-walk are widely applicable for various public places such as the department store, supermarket, shopping center, airport, bus station, wharf, exhibition center, transport hub etc. They satisfy the people's requirements in outing, shopping, long一distance walk, carrying luggage; baby' s cart, shopping cart, the vehicle for the handicapped and so on. It is a first-choice flowing sight-line for vast popular buildings.
SHERATON skyrockets with the superb functions.
PERFECT model brings about the finer riding experience
(1)High strength metal structure is a model aesthetic design of space一saving.
(2) The compact design of guiderail preheating technology and mechanical system,
handrail drive release more and more spaces with the sound energy一saving and
environmental protection.
(3) PLC一controlled automatic lubricating system prolongs the service life of
the transmission mechanism.
(4) Trouble display can accurately judge the trouble position. it thus
increases the maintenance efficiency.
(5) Short tread directly connects with transmission chain. It runs smoothly
and peacefully with the more convenient product maintenance.
(6) Large一roller handrail drive brings about low running noise and
prolongs the service life also.
(7) The unique rectangular tube structure has the powerful loading
capacity. It greatly increases the overall running stability and
prolongs the service life of the products too.