"High-speed elevator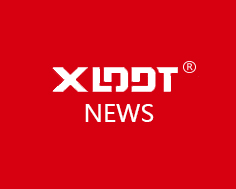 On October 24th afternoon, Shanghai investment consulting company Shanghai municipal development and reform commission (NDRC) and the letter committee, a trustee is Shanghai mitsubishi to independent innovation and industrialization of high and new technology major project of Shanghai – "high-speed elevator and escalator r&d and large hoisting height industrialization" projects by the letter no. (2010) 835 (Shanghai), a line, a total of eight people of organization experts to Shanghai mitsubishi convened expert assessment, project assessment after and do final concluding expert evaluation on the project.
Conference, according to the meeting agenda, first by the RuanWeiMin chief engineer of the project implementation are introduced to the experts attending the meeting on behalf of the Shanghai mitsubishi effect and evaluation after implementation. Then accompanied by ruan general, experts looked at 5 m method related to the project in a half, LEHY – H (6 m/s) high-speed elevator traction machine assembly line, and visited the escalator factory issue of escalator assembly shop. Through on-the-spot investigation and review the evaluation report and project related data, the expert group as a result of the discussion, the final evaluation after the formation of the expert group opinion, think that the project in the research target, industrialization of science and technology, organizational management and fund management, use of completed project commitments promised original content and target, after approved by project evaluation.
Shanghai mitsubishi by way to project as a link, to guide and promote products research and development work, in this project evaluation and summary, been fully reflected. Related LEHY -h high-speed elevator has won the Shanghai electric group for the year of 2012 major scientific and technological innovation, to declare the Shanghai science and technology progress prize in 2014, has won the public; K type escalators. 2012 annual "Shanghai electric group major science and technology innovation award", 2013 "science and technology progress prize of Shanghai". Has become the Shanghai mitsubishi to promote the success of technology innovation.