Sightseeing elevator needs attention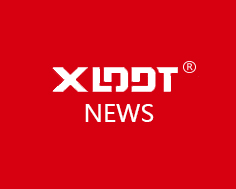 1, safety:
The safety of the sightseeing elevator in 2003 countries the main basis of the reorganization of the enterprise as the elevator. So when choosing the elevator on the elevator security must be carried out to understand. Now select the elevator must conform to the regulations on elevator capsules area is not overweight. At the same time also to the safety of the elevator pliers, main components such as speed limiter, and a failure to consider.
2, functional:
When selecting the elevator need to understand the function of the elevator. Generally when conclude a contract for the order, hope to provide the necessary function is introduced to the elevator supplier selection is good. Of course choose the elevator has more content to consider, such as environmental protection, energy saving, brand, etc. Here is no longer introduced one by one.
3, beautiful sex:
Beautiful beautiful sightseeing elevator is very important, is not a luxury. If you are building special, of course, need special decoration. When the elevator choosing decorate in the family, can according to your home decoration to choose different decoration; If the hotel should give priority to with luxury; If the restaurant is entertainment can consider some fluctuation separately in different packaging. Food, health unit can choose neat packaging. Elevator decoration is very important, there are many professional elevator decoration company in domestic, when choosing an elevator, you can start with packaging enterprises for references, when negotiations with the elevator supplier can be used as a reference.
4, technical:
In quite a few cases, supply enterprises need to consider from a technical point. Absolutely cannot choose to eliminate varieties, to understand the degree of advanced technology between each brand and model. If technology lag behind, so the life of the product may be short, and may not be guaranteed repair parts. At the same time, technical and considering the relationship of structure and the elevator technology. If your building is the pyramid building, there is no need to consider the machineroom elevator technology advanced, the need to consider that the elevator can only make you construction costs to save.
5, applicability:
The applicability of the sightseeing elevator is the most important, if your house is only 6 layer, then chooses the elevator first consider is applicability. Because for six floors of residential elevator enterprises in China at least 100 factories can offer, because for house elevator, the elevator enterprises in China's technology and supply ability, and can completely satisfy. When the choice, of course, you also need to consider building, choose whether or not a machine room elevator. Applicability to consider from the aspects of load and the Numbers of the most suitable degree, such as family use generally consider 250 kg to 400 kg, if you consider 1000 kg may not apply.